JUMP INTO SPRING!
Join teacher extraordinaire Alberta Robinet for some fun and easy craft making to celebrate the arrival of Spring! Alberta will be offering FREE lives demonstrations on the Huntsville Festival of the Arts (HfA) Facebook Page. Tune in to follow along and ask questions. The demonstrations will also be posted to the HfA Facebook page so you can watch when it's convenient for you. Lets get creative!
---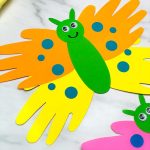 BUTTERFLY CRAFT
FOR KIDS AGED 4-8
LIVE DEMO ON APRIL 23 @ 4pm
CLICK HERE FOR A LIST OF MATERIALS YOU NEED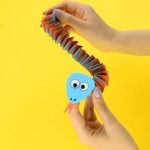 ACCORDIAN SNAKE CRAFT
FOR KIDS AGED 6-10
LIVE DEMO ON APRIL 30 @4PM
CLICK HERE FOR A LIST OF MATERIALS YOU NEED
---
Ms. Alberta's Crafts for Kids is part of HfA ART BREAKS. To help supports kids and their families, HfA is offering a slate of easy and fun online arts based activities while we all practice social distancing. These include FREE video demonstrations, livestream performances and online gatherings facilitated by local artists. The program offers kids a creative outlet while at home and can give parents & caregivers a little break to take care of themselves.